News Archive
23 August 2011
Carver to be reversed
Before 2008, so long as a claimant beat the defendant's part 36 offer by any amount, or equalled their own offer, he avoided costs sanctions. But in Carver v BAA [2008] EWCA Civ 412; [2009] 1 WLR 113 CA – where the claimant beat the part 36 offer by £51 – the Court of Appeal said judges should take a broader view of whether the final outcome showed the case was worth the fight. In his final report, Lord Justice Jackson said Carver had introduced "an unwelcome degree of uncertainty into the part 36 regime" and also "tends to depress the level of settlements" because claimants are wary of taking the risk of going to trial. The rule committee has approved a clarification to part 36 that says "'more advantageous' means better in money terms by any amount, however small, and 'at least as advantageous' shall be construed accordingly". It will take effect from 1 October, when the 57th update to the Civil Procedure Rules comes into force.
Click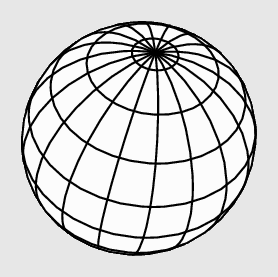 for more information
---
9 June 2011
Specialist Solicitor Entitled to Rely on Advice of Leading Counsel
In answer to a claim that specialist solicitors advised their client to accept a settlement of litigation which was too low, the solicitors were entitled to say that they relied on the advice of leading counsel.
Langsam v Beachcroft LLP [2011] EWHC 1451
---
27 May 2011
Negligent Lorry Drivers Liable to Network Rail
The Court of Appeal upheld the judgment at first instance to the effect that where Network Rail was liable to TOCS as a result of disruption caused by negligent lorry drivers, payments made by NR under access agreements were recoverable as consequential financial loss in negligence against the lorry drivers' employers.
Conarken Group Ltd v Network Rail Infrastructure Ltd [2011] EWCA Civ 644 CA
---
27 May 2011
Time limited offer cannot be a Part 36 Offer
An offer expressed to be under Part 36 and to specify a period of 21 days for acceptance was construed as a Part 36 Offer on the basis that the reference to 21 days was merely a statement of the period within which it could not be withdrawn. Had the reference to 21 days been construed as a period after which the offer could not be accepted, it could not have been a Part 36 Offer.
C v D [2011] EWCA Civ 646 CA
---
25 May 2011
Date for determining whether to stay
Under Article 28 of the Brussels I Regulation, where proceedings in Germany (first seized) and in England (second seized) are not, when they are respectively commenced, "related actions", then an amendment made in the German action to raise an issue before the English court did turn them into related actions. At that point it was appropriate to stay the English proceedings.
Stribog Ltd v FKI Engineering Ltd [2011] EWCA Civ 622 CA
---
12 May 2011
Exclusive Jurisdiction in Brussels I Regulation
The claimant, a New York American investment bank entered into a swap contract with defendant Berlin transport provider BVG, including a clause conferring jurisdiction on the English courts. The claimant brought proceedings under the contract in which the defendant alleged that the contract was ultra vires. BVG disputed the English court's jurisdiction on the ground that Art 22(2) conferred exclusive jurisdiction on the German courts. This was rejected by the ECJ. The validity of a company's constitution or of a decision of a company's organs must be raised as the primary issue for Art 22(2) to apply.
Case C-144/10 Berliner Verkehrsbetriebe v J P Morgan Chase Bank NA
---
10 May 2011
No need for prior notification under Article 8 ECHR
The European Court of Justice ruled that having regard to the chilling effect to which a pre-notification requirement risks giving rise, to the significant doubts as to the effectiveness of any pre-notification requirement and to the wide margin of appreciation in this area, that Article 8 ECHR does not require a legally binding pre-notification requirement. Accordingly, there is no violation of Article 8 of the Convention by the absence of such a requirement in domestic law.
Mosley v. United Kingdom [2011] ECHR 774
---
6 May 2011
Alternative Service Rules apply to Service Out of Jurisdiction
CPR 6.15 (which provides for service of documents by alternative means, with permission) applies to service out of the jurisdiction as well as within the jurisdiction. Permission was given to serve a claim form seeking a Norwich Pharmacal Order on defendants in the USA by e-mail.
Bacon v Automattic Inc [2011] EWHC 1072 (QB)
---
3 May 2011
Feasibility study for Instrument in European Contract Law
The Commission Expert Group on European Contract Law has published its Feasibility study for a future instrument in European Contract Law, together with the text of a possible instrument.
Click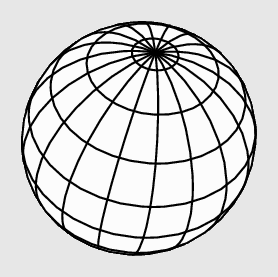 for more information
---
1 May 2011
French Arbitration Law
Decree No. 2011-48 of 13 January 2011 reforming the French law governing arbitration came into force.
Click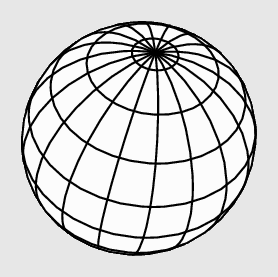 for more information
---
1 May 2011
Lugano Convention 2007 applies to Iceland
The Lugano Convention 2007 was ratified by the Republic of Iceland on 25 February 2011 and entered into force for that country on 1 May 2011.
Click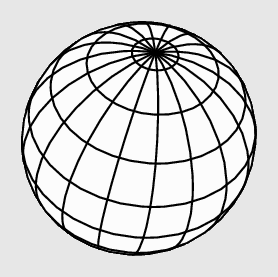 for more information
---
28 April 2011
Bar Seeks to Regulate Conduct of Litigation
The Bar Standards Board approved proposals to regulate advocacy focused alternative business structures, legal disciplinary practices and barrister-only entities and allow barristers to conduct litigation. But it has no interest in regulating multi-disciplinary practices.
Click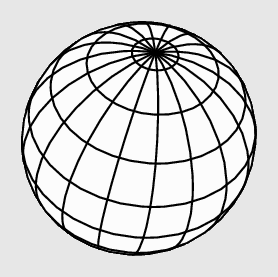 for more information
---
27 April 2011
European Mediation Law in Force
The Cross-Border Mediation (EU Directive) Regulations 2011 (SI 2011/1133) providing for suspension of the limitation period where a dispute is being mediated and for the immunity of the mediator from being required to give evidence came into force.
Click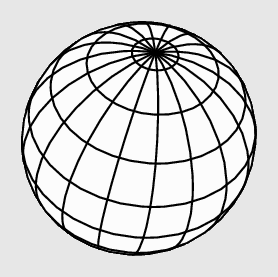 for more information
---
19 April 2011
Permission to Appeal in Privilege for Accountants Case
The Supreme Court granted Prudential permission to appeal the Court of Appeal decision in Prudential Plc, R (on the application of) v Special Commissioner of Income Tax [2010] EWCA Civ 1094; [2011] 2 WLR 50 that legal professional privilege did not apply to accountants' work but only to qualified solicitors and barristers.
Click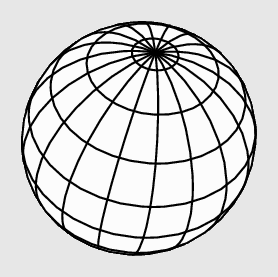 for more information
---
6 April 2011
Supreme Court hears Arbitrator Religion Appeal
The Supreme Court heard argument in the appeal against the Court of Appeal decision in Jivraj v Hashwani [2010] EWCA Civ 712 that the Employment Equality (Religion or Belief) Regulations 2003 (SI 2003/1660) apply to an arbitration agreement prescribing the religion of the arbitrator.
Click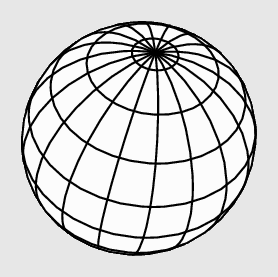 for more information
---
31 March 2011
Government Substantially Agrees with Jackson Reform Proposals
The Government has largely endorsed Sir Rupert Jackson's reform proposals.
Click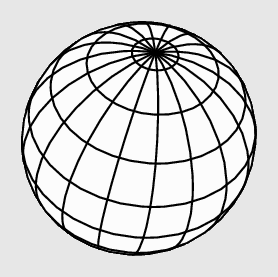 for more information
---
31 March 2011
Anti-deprivation Principle and a Settlement Agreement
A clause in a settlement agreement relieving the paying party from its obligation to make payment to the receiving party in the event of the latter's insolvency infringed the anti-deprivation principle that prevents the making of a valid contract by which a person's property is to remain his until bankruptcy but is on such event to pass to someone else and so be taken away from his creditors.
Folgate London Market Ltd v Chaucer Insurance Plc [2011] EWCA Civ 328
---
29 March 2011
Immunity of Expert Witnesses Abolished
The Supreme Court has aboliched the immunity from suit formerly enjoyed by expert witnesses.
Jones v Kaney [2011] UKSC 13 SC
---
29 March 2011
Costs Consequences of Discontinuance
A claimant who seeks to persuade the court to depart from the normal position that on service of a notice of discontinuance, they must pay the defendant's costs, must provide cogent reasons for doing so and is unlikely to satisfy that requirement save in unusual circumstances. There may be cases in which it can be said that the defendant has brought the litigation on himself, but even that is unlikely to justify a departure from the rule if the claimant discontinues in circumstances which amount to a failure of the claim.
Brookes v HSBC Bank Plc [2011] EWCA Civ 354
---
29 March 2011
Fiduciary Accepting Bribe does not Hold it on Trust
A bribe paid to a fiduciary cannot be said to be an asset which the fiduciary was under a duty to take for the beneficiary and so no trust in favour of the beneficiary. Accordingly the Court of Appeal declined to follow the Privy Council decision in AG for Hong Kong v Reid [1994] 1 AC 324 PC and preferred to follow other Court of Appeal decisions, particularly Lister & Co v Stubbs (1890) LR 45 Ch D 1
Sinclair Investments (UK) Ltd v Versailles Trade Finance Ltd [2011] EWCA Civ 347 CA
---
22 March 2011
EU Seeks involvement in UNCITRAL and ICSID
The Committee on International Trade has tabled a resolution before the European Parliament seeking EU involvement in both dispute resolution bodies.
Click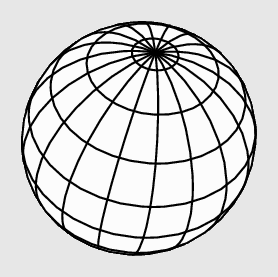 for more information
---
22 March 2011
Incorporation of Jurisdiction Clause in Standard Terms
Where auction conditions contained a jurisdiction agreement, the defendant was held to be bound by that agreement in the absence of words near the signature expressly to that effect.
Coys of Kensington Automobiles Ltd v Pugliese [2011] EWHC 655 (QB)
---
1 March 2011
Court Order Served on Facebook
Facebook was permitted for service of a urt order in the Hastings County Court.
Click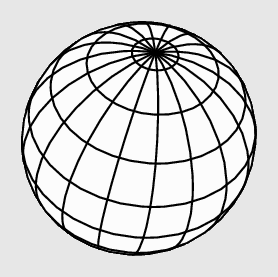 for more information
---
7 March 2011
Offer requesting total capitulation not a Part 36 Offer
In a case in which the claimant alleged infringement of a trademark, an offer by the claimant that "the Defendants will pay to the Claimant an amount in respect of damages or an account of profits, to be assessed by an inquiry as to damages or an account of profits (at the Claimant's election) if not agreed", was not an offer of settlement within the meaning of Part 36.
AB v CD [2011] EWHC 602 (Ch)
---
3 March 2011
CFAs and Subrogated Claims
Where an insurer brought a claim in the name of the insured and financed the litigation on a CFA, the success uplift was in principle claimable against the unsuccesful party.
Sousa v London Borough of Waltham Forest Council [2011] EWCA Civ 194 CA
---
25 February 2011
Party switching experts has to disclose first report
Where a party seeks permission to rely on the evidence of a new expert, permission will normally only be granted on terms that the earlier report is disclosed.
Tubb v JD Wetherspoon Plc [2011] EWCA Civ 136 CA
---
23 February 2011
Solicitor's duty to supervise disclosure
The solicitor's client had redacted certain documents before handing them to the solicitor on the ground that revealing the material would be a breach of Swiss law, so the solicitor had never taken an independent view of the removed material. The court refused a wasted costs application (distinguishing cases of removal on relevance grounds, where there is a higher duty on solicitors, from other grounds such as the present) but analysed the cases on solicitors' duties in some detail.
CMCS Common Market Commercial Services AVV v Taylor [2011] EWHC 324 (Ch
---
18 February 2011
Application of UCTA to Entire Agreement Clause
In deciding whether an entire agreement clause validly avoided collateral warranties and representations, section 3(2)(b)(i) of UCTA ("reasonable expectation of the parties") applied.
Axa Sun Life Services Plc v Campbell Martin Ltd [2011] EWCA Civ 133
---
11 February 2011
UK Government Responds to European Contract Law
The UK Government favours the first two options only. It also reports the characterisation of a European contract law (a 29th law, in addition to the laws of the 27 member states and Scots law) as a response to the multiplicity and divergence of law, as counterintuitive and bizarre.
Click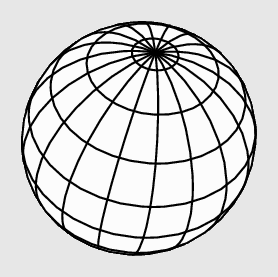 for more information
---
10 February 2011
Enforcement of Foreign Public Law in English Courts
Where a claimant bank had allegedly been nationalised unlawfully, to the detriment of the defendant, the English Court was not obliged to refuse to entertain its claims based on the defendant's alleged wrongful activities prior to the nationalisation.
JSC BTA Bank v Ablyazov [2011] EWHC 202 (Comm)
---
9 February 2011
Party with no intention to perform cannot claim damages for repudiatory breach
The seller under a rolling supply agreement considered that the buyer had failed to make the purchases required for a number of quarters and purported to accept this as a repudiation. The buyer then alleged that this purported termination was itself a repudiation. The Court of Appeal held that the seller had repudiated. But when it came to the damages to which the buyer was entitled, the Court held that there was no entitlement. Since the buyer was neither ready nor willing to perform the contract itself and it did not seek further performance from the seller the case was analogous to Braithwaite v Foreign Hardwood Company (1905) 2 KB 543 establishing "the principle that a repudiating party has a defence to a claim in respect of that breach by the innocent party if he can establish that, at the time of the repudiation, the innocent party was already irremediably disabled from performance, provided that that inability to perform on the part of the innocent party is not itself attributable to the repudiatory breach." (para [51])
Acre 1127 Ltd (In Liquidation) v De Montfort Fine Art Ltd [2011] EWCA Civ 87 CA
---
9 February 2010
Consequences of Rejecting Offer to Mediate and Part 36 Offer
The Court of Appeal held that the trial judge was wrong to penalise in costs a claimant who succeeded in a small part of her claim on the ground that her previous Part 36 Offer was higher. But the defendant's refusal to mediate was a telling factor. The result was no order as to costs.
Rolf v De Gijerin [2011] EWCA Civ 78 CA
---
31 January 2011
Responses on European Contract Law Green Paper
The European Commission's Green Paper on policy options for progress towards a European Contract Law for consumers and businesses published on 1 July 2010 has prompted responses from the European Parliament as well as English professional bodies. Both the Law Society and the Bar Council support the non-binding "toolbox" to be used by European legislators to improve European legislation, with a common terminology. The Bar Council urges publication of the work of the expert group. The Law Society favours some optional standard form terms and conditions for use in cross-border contracts, but is suspicious of the work of the expert group because of a perceived lack of practitioner experience. Both bodies reject the more radical options put forward by the Commission. On the other hand the European Parliament favours the option of setting up an optional instrument by means of a regulation, to be complemented by a 'toolbox' that should be endorsed by means of an interinstitutional agreement.
Click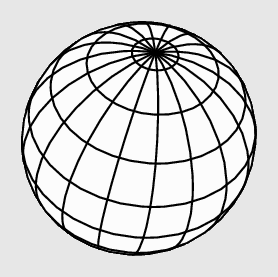 for more information
---
28 January 2011
Alternative Service out of Jurisdiction
Despite the apparent lacuna in CPR 6, the court does have power to make an order for an alternative method of service out of the jurisdiction similar to that conferred by CPR 6.15(2), either under CPR 37(5)(b)(i) "Where the court gives permission to serve a claim form out of the jurisdiction ... it may ... give directions about the method of service" or because such power was to be implied generally into the rules governing service abroad.
Abela v Baadarani [2011] EWHC 116 (Ch)
---
25 January 2011
Champerty Confined
Where a solicitor had indemnified a client against a liability to pay the other side's costs, as part of an otherwise lawful CFA, the indemnity was not champertous. Lord Neuberger MR reviewed the authorities on champerty and said (at para [40] "In my judgment, when it comes to agreements involving those who conduct litigation or provide advocacy services, the common law of champerty remains substantially as it was described and discussed in Wallersteiner (No 2) [1975] QB 373 and Awwad [2001] QB 570."
Sibthorpe v London Borough of Southwark [2011] EWCA Civ 25 CA
---
18 January 2011
Fees in Naomi Campbell Case
The rules permitting recovery of a success fee under a CFA of £365,077.13 were disproportionate having regard to the legitimate aims sought to be achieved and exceeded even the broad margin of appreciation accorded to the Government in such matters. There was therefore an infringement of MGN's Art 10 rights (freedom of speech).
MGN Limited v. the United Kingdom
---
18 January 2011
Concurrent tortious duty not inevitable in contract case
The fact that a builder might owe a contractual duty to take care did not result in an inevitable assumption of responsibility for pure economic loss as well.
Robinson v PE Jones (Contractors) Ltd [2011] EWCA Civ 9
---
14 January 2011
Jackson's Response
Sir Rupert Jackson has published his response to the robust criticisms made of his final report in a letter to the Lord Chancellor and in its reasoned enclosure.
Response
---
21 December 2010
Requirements for Service Abroad
The rule in CPR 6.40(3)(c) that service may be effected "by any other method permitted by the law of the country in which it is to be served" does not refer to methods that are merely tolerated (not illegal) by that law, but to methods which are effective under that law.
Amalgamated Metal Trading Limited v Barron [2010] EWHC 3207 (Comm) - No link presently available
---
17 December 2010
West Tankers considered in Court of Appeal
Where an arbitration application was before an English court (which application fell outside the scope of the Brussels 1 Regulation) a judgment of another EU court as to the existence of a binding arbitration agreement was an ancillary order in substantive proceedings which were within the Regulation. It therefore followed that the judgment had to be recognised by the English court and gave rise to an issue estoppel between the parties.
National Navigation Co v Endesa Generacion SA [2009] EWCA Civ 1397
---
14 December 2010
Reform of the Brussels Regulation
The European Commission has published its proposals for the reform of the Brussels Regulation, including extensive regulation of jurisdiction over non-EU defendants, the arbitration exception and pending actions.
Click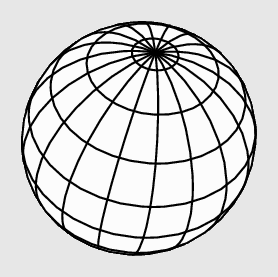 for more information
---
14 December 2010
A written constitution for the UK?
The Cabinet Office has published a draft of a manual describing the constitution of the UK. This is open for consultation until 8 March 2011.
Click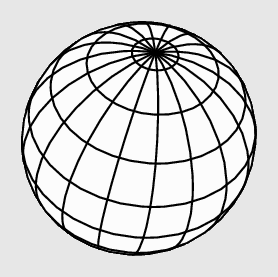 for more information
---
10 December 2010
When arbitrator loses status
An arbitrator did not become functus officio in this case merely because the parties had reached a settlement. No consent order had been made. He therefore had jurisdiction not only to make a costs order (s 51 Arbitration Act 1996) but also in relation to further substantive issues.
Dawes v Treasure and Son Ltd [2010] EWHC 3218 (TCC)
---
7 December 2010
Consumer rules under Brussels Regulation
The generous jurisdiction rules are available to consumers if the other party directs their activities to the consumer's member state. In a web based transaction, this may be indicated by such factors as the international nature of the activity; mention of telephone numbers with the international code; use of a domain name such as .com or .eu; the description of itineraries from one or more other Member States to the place where the service is provided; mention of an international clientele and sometimes different langauge versions of the site.
Pammer (Area of Freedom, Security and Justice) [2010] EUECJ C-585/08
---
27 October 2010
Switzerland ratifies Lugano Convention
Switzerland has now ratified the Lugano Convention, which therefore comes into force on 1 January 2011 as regards that country.
Click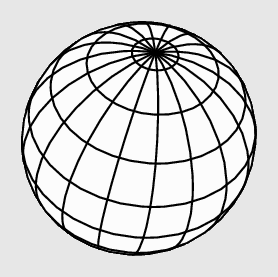 for more information
---
19 October 2010
Freezing order catches trust assets
The new form of freezing order in the Commercial Court can be obtained tro freeze assets of which the respondent is a trustee, in a suitable case.
JSC BTA Bank v A [2010] EWCA Civ 1141
---
19 October 2010
Relationship between Brussels 1 and Insolvency Regulations
Where a company was subject to insolvency proceedings in Spain, nothing in the European Union Insolvency Regulation 1346/2000 or the Brussels 1 Regulation 44/2001 prevented an English court from making a declaration as to the company's breach of contract, though no immediate order for payment could be made.
Gibraltar Residential Properties Ltd v Gibralcon 2004 SA [2010] EWHC 2595 (TCC)
---
7 October 2010
IBA Guidelines for Arbitration Clauses
At the IBA Annual Conference in Vancouver, the IBA Council approved the new IBA Guidelines for Drafting International Arbitration Clauses.
Click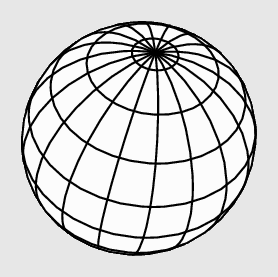 for more information
---
15 October 2010
Date seized
Where an English claim form was issued but not served for 6 weeks, during which German proceedings were issued, the English court was the court first seized within Art 30 of the Brussels 1 Regulation. It was not material to consider whether the delay in service was reasonable, only to consider what steps the claimant "was required to take". No such steps were required.
UBS AG, London Branch v Kommunale Wasserwerke Leipzig GmbH [2010] EWHC 2566 (Comm)
---
1 October 2010
Amendments to Network Code
Significant amendments were made to Part D, which concerns train timetabling and which forms an important part of the contractual relationship between Network Rail and the train operating companies.
Click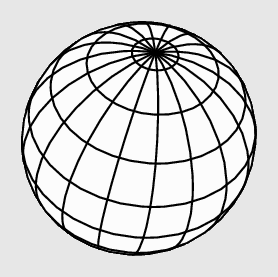 for more information
---
1 October 2010
New E-Disclosure Rules
The new rules on e-disclosure come into force.
The Civil Procedure (Amendment No.2) Rules 2010 (SI 2010/1953)
---
21 September 2010
Summary Judgment for Possession Infringes Art 8
In this long running case, which culminated in the English Courts in Kay v London Borough of Lambeth [2006] 2 AC 465; [2006] UKHL 10; [2006] 2 WLR 570 HL the ECJ held that a summary judgment procedure for possession of public housing which provided no opportunity for the proportionality of the measure to be assessed by an independent tribunal amounted to a breach of Article 8 of the European Convention on Human Rights.
Kay v The United Kingdom [2010] ECHR 1322 ECJ
---
14 September 2010
In-house Lawyers - No Legal Professional Privilege
The European Court of Justice declined to reverse the decision of the Court of First Instance or its previous decision in Case 155/79 AM & S Europe v Commission [1983] 1 All ER 705; [1982] EUECJ C-155/79; [1982] FSR 474; [1982] ECR 1575; [1983] 3 WLR 17; [1982] 2 CMLR 264; [1983] QB 878 ECJ to the effect that communications between in-house lawyers and other employees of the same company do not attract legal professional privilege in the European law context.
C-550/07 Akzo Nobel Chemicals v Commission (Competition) [2010] EUECJ
---
1 August 2010
Access Dispute Resolution Rules
The new rules for determination of access disputes in the railway industry came into force.
Click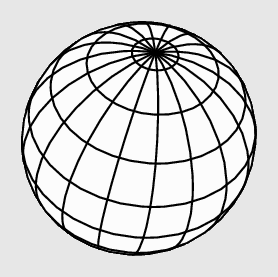 for more information
---
27 July 2010
High Court Refers Rome 2 Commencement Issue to ECJ
Article 31 of the Rome 2 Regulation provides that "This Regulation shall apply to events giving rise to damage which occur after its entry into force." But it is a matter of controversy what this means and the issue has now been referred to the ECJ.
Homawoo v GMF Assurance SA [2010] EWHC 1941 (QB)
---
26 July 2010
Government Announces Position on Jackson Report
The Parliamentary Under-Secretary of State for Justice (Mr Jonathan Djanogly) announced the Government's intention to consult in the autumn on implementing Lord Justice Jackson's recommendations.
Click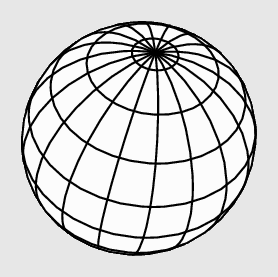 for more information
---
21 July 2010
Negligent Lorry Drivers Liable to Network Rail
Where Network Rail was liable to TOCS as a result of disruption caused by negligent lorry drivers, payments made by NR under access agreements were recoverable as consequential financial loss in negligence against the lorry drivers' employers.
Network Rail Infrastructure Ltd v Conarken Group Ltd [2010] EWHC 1852 (TCC)
---
13 July 2010
Confidentiality Rules Revised
Rule 4.05 of the Solicitors Code of Conduct 2007 has been revised so that solicitors can (subject to exceptions and safeguards) take on work which, from inception, can be seen to raise a conflict between a duty of confidentiality to client A and a duty of candour to client B.
Click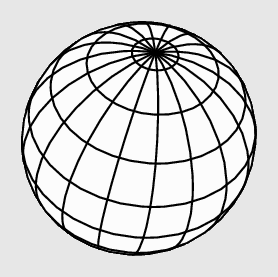 for more information
---
1 July 2010
Failure to Apply Foreign Law
A challenge to an arbitration award under ss 67 and 68 of the Arbitration Act 1996 on the ground that the tribunal did not apply Spanish law failed. In order to succeed, the applicant had to demonstrate conscious disregard of the governing law, which is an allegation of impropriety and applicant eschewed that allegation.
B v A [2010] EWHC 1626 (Comm)
---
1 July 2010
European Contract Law Green Paper
The European Commission has published its Green Paper on policy options for progress towards a European Contract Law for consumers and businesses, putting forward 7 possible approaches:(1) publication of the results of the Expert Group; (2) an official toolbox for the legislator to be implemented by way of (a) a Commission act, or (b) an inter-institutional agreement; (3) a Commission Recommendation on European Contract Law; (4) a Regulation setting up an optional instrument of European Contract Law; (5) a Directive on European Contract Law; (6) a Regulation establishing a European Contract Code; and, (7) a Regulation establishing a European Civil Code.
Click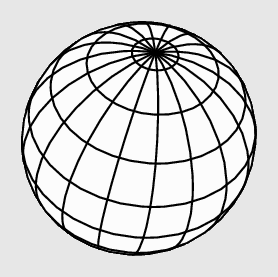 for more information
---
25 June 2010
Revised UNCITRAL Arbitration Rules
The revised UNCITRAL Arbitration Rules will be effective on 15 August 2010.
Click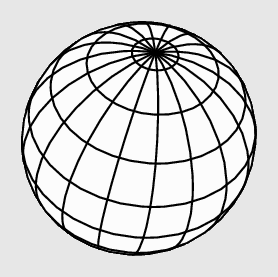 for more information
---
23 June 2010
West Tankers - EU Committee Position
The European Parliament's Committee on Legal Affairs endorsed the report of its rapporteur recommending the retention of the arbitration exception in the Brussels I Regulation and that "not only arbitration proceedings, but also judicial procedures ruling on the validity or extent of arbitral competence as a principal issue or as an incidental or preliminary question, are excluded from the scope of the Regulation" and that a judgment should not be recognised if the court "disregarded a rule of the law of arbitration in the Member State in which enforcement is sought".
Click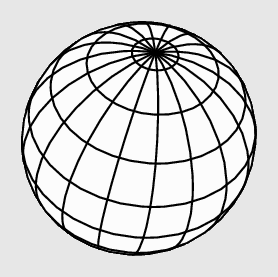 for more information
---
22 June 2010
Arbitrators' Religion Qualification Unlawful
A requirement in an arbitration clause in a commercial contract that the arbitrators should all be members of a specified religious community breached the Employment Equality (Religion and Belief) Regulations 2003 and did not fall within the "genuine occupational requirement" exception since the task was to decide according to law and not ex aequo et bono.
Jivraj v Hashwani (Rev 2) [2010] EWCA Civ 712
---
16 June 2010
Costs on Discontinuance
Normally a claimant discontinuing a claim will have to pay the defendant's costs. But here, the claim against tax advisors for negligently advising the claimant to enter into an arrangement incurring a heavy tax liability became academic when the revenue unexpectedly decided not to pursue the tax. Norris J ordered the defendants to pay the bulk of the claimant's costs.
Dhillon v Siddiqui [2010] EWHC 1400 (Ch)
---
12 June 2010
Mediator Honoured
Dr Karl Mackie, leading mediator and Chief Executive of CEDR, was awarded the CBE in the Queen's Birthday Honours list.
Click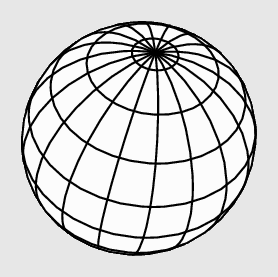 for more information
---
11 June 2010
Transaction Set-off Test
The Court of Appeal considered the authorities on transaction set-off in the context of separate contracts and preferred the test "cross-claims ... so closely connected with [the claimant's] demands that it would be manifestly unjust to allow him to enforce payment without taking into account the cross-claim" (para [43])
Geldof Metaalconstructie NV v Simon Carves Ltd [2010] EWCA Civ 667
---
4 June 2010
Civil Mediation Council Money Laundering Advice
The CMC has issued a guidance note (largely endorsing earlier guidance issued by the Chartered Institute of Arbitrators) on the circumstances in which a mediator may be obliged to report suspected money laundering.
Click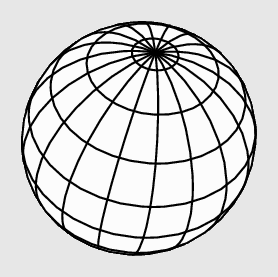 for more information
---
21 May 2010
Complex Structure Theory Revisited
Akenhead J. sitting in the Technology & Construction Court reviewed the leading authorities on the complex structure theory and decided that summary judgment should not be granted on assumed facts and because this is a developing field of law.
Linklaters Business Services (Formerly Hackwood Services Company) v Sir Robert McaLpine Ltd [2010] EWHC 1145 (TCC)
---
21 May 2010
Court First Seized
Where (i) the German Court was seized with a claim for a negative declaration, (ii) the English Court was then seized of claims and then (iii) the applicant in the German proceedings made "a de facto amendment" to their pleading raising a matter before the English court. It was held that the English Court was first seized for the purposes of Arts 28 and 30 of the Brussels Regulation.
FKI Engineering Ltd v Stribog Ltd [2010] EWHC 1160 (Comm)
---
20 May 2010
Anti-deprivation Principle
The principle in British Eagle International Air Lines Limited v Compagnie Nationale Air France [1975] 1 WLR 758 was applied to strike down a termination clause in a valuable commercial contract which purported automatically to terminate in the event of the liquidation or administration of a party.
Mayhew v King & Ors [2010] EWHC 1121 (Ch)
---
4 May 2010
Inter-relationship between Brussels Regulation and CMR
Where the Convention on the Contract for the International Carriage of Goods by Road contained lis alibi pendens provisions, those provisions applied instead of the equivalent provision of the Brussels Regulation.
C-533/08 TNT Express Nederland BV v AXA Versicherung AG [2010] EUECJ C-533/08
---
29 April 2010
Advocate General's Opinion in Akzo Nobel Case
The Advocate General has advised the European Court of Justice that legal advice from in-house lawyers should not attract legal professional privilege.
Case C-550/07 P Akzo Nobel Chemicals Ltd and Akcros Chemicals Ltd v European Commission
---
28 April 2010
Whether German Court has Exclusive Jurisdiction in Credit Swap Case
The banks brought proceedings in the English Courts claiming sums due under credit swap arrangements pursuant to an exclusive jurisdiction clause. The German counterparty claimed that the German Courts had exclusive jurisdiction under Art 22 of the Brussels Regulation on the ground that the proceedings had " ...as their object ... the validity of the decisions" of the organs of a legal person, BVG. The Court of Appeal rejected the contention because this was not the principal concern of the proceedings.
Berliner Verkehrsbetriebe (BVG) Anstalt Des Offentlichen Rechts v JP Morgan Chase Bank N.A. [2010] EWCA Civ 390
---
16 April 2010
Anti-suit injunction restrains breach of arbitration agreement
The Commercial Court granted an anti-suit injunction to restrain a breach of an arbitration agreement even though the applicant had not commenced the arbitration.
AES Ust-Kamenogorsk Hydropower Plant LLP v Ust-Kamenogorsk Hydropower Plant JSC [2010] EWHC 772 (Comm)
---
1 April 2010
New Higher Rights Regulations
The Solicitors' Higher Rights of Audience Regulations 2010 came into force, replacing the Higher Courts Qualification Regulations 2000 and abolishing (subject to transitional arrangements) the routes to higher rights established by the earlier regime.
Click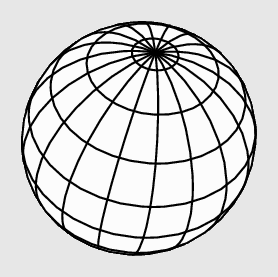 for more information
---
1 April 2010
Court of Appeal Reverses Singh Ruling
The Court of Appeal has reversed the ruling by Eady J to the effect that the allegation made by Dr Simon Singh against the British Chiropractic Association was factual (therefore putting on Singh the burden of proving its truth) and held that it was comment (thereby requiring him merely to prove good faith).
British Chiropractic Association v Singh [2010] EWCA Civ 350
---
26 March 2010
Mediation in SeaWorld Tragedy Case
A court-ordered mediation will take place to resolve the question whether video footage of the death of Dawn Brancheau should be made public. The trainer was killed by an Orca after being pulled into the tank by her pony tail and her family are opposing the publication of the video.
Click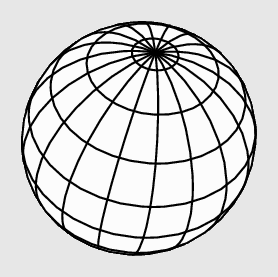 for more information
---
25 March 2010
No Renvoi in Title to Movables
When applying the lex situs rule, the court should apply the domestic law of that place and ignore its conflict of laws rules.
Blue Sky One Ltd v Mahan Air [2010] EWHC 631 (Comm)
---
18 March 2010
Transfield v Mercator - What was decided?
Mr Justice Hamblen looked closely at the 5 speeches in Transfield Shipping Inc v Mercator Shipping Inc [2008] UKHL 48 HL and attempted to identify the ratio.
Sylvia Shipping Co Ltd v Progress Bulk Carriers Ltd [2010] EWHC 542 (Comm)
---
10 March 2010
Effect of Alleged Fraudulent Evidence
Where it is suggested, after judgment, that the claimant's case was fraudulent, the appeal court may set aside the judgment and order a retrial if the fraud is admitted or undeniable. Otherwise, the question of fraud will have to be decided first, either by a reference back to the court below or at a fresh trial.
Owens v Noble [2010] EWCA Civ 224
---
10 March 2010
Supreme Court Decides Existence of Contract Case
The Supreme Court considered the question whether a contract should be taken to have come into existence where the parties had commenced work and whether there was a conflict between two important authorities: G Percy Trentham Ltd v Archital Luxfer Ltd [1993] 1 Lloyd's Rep 25, Steyn LJ and British Steel Corporation v Cleveland Bridge and Engineering Co Ltd [1984] 1 All ER 504, Robert Goff J
RTS Flexible Systems Ltd v Molkerei Alois Muller Gmbh & Company KG (UK Production) [2010] UKSC 14
---
23 February 2010
Solicitor entitled to terminate retainer
A solicitor is entitled to terminate a retainer (and to be paid even though it is an entire contract) where the client insists that the solicitor advances a hopeless case.
Richard Buxton (Solicitors) v Mills-Owens & Anor [2010] EWCA Civ 122
---
16 February 2010
First English decision on Rome 2 Regulation
In the first reported English decision on the Rome 2 Regulation, Owen J decided that where an English claimant was injured by an uninsured driver in Spain and brought a claim against the Motor Insurers Bureau under the Motor Vehicles (Compulsory Insurance) (Information Centre and Compensation body) Regulations 2003, the normal choice of law rule in Art 4(1) applied on the basis that the tortfeasor was the uninsured driver. The non-payment by the MIB was not the material event.
Jacobs v Motor Insurers Bureau [2010] EWHC 231 (QB)
---
15 February 2010
ICC International Mediation Competition
The Nottingham Law School Team won the 5th ICC International Commercial Mediation Competition.
Click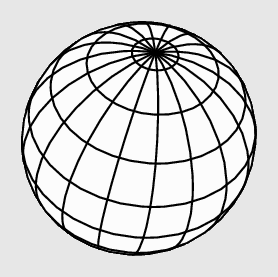 for more information
---
29 January 2010
Super Injunction discharged
The super injunction obtained by John Terry was discharged by Mr Justice Tugendhat on the ground that it was not necessary or proportionate having regard to the gravity of the interference with Terry's private life.
Terry v Persons Unknown (Rev 1) [2010] EWHC 119 (QB)
---
21 January 2010
Civil immunity of expert witnesses in doubt
Blake J has given a certificate for a leapfrog appeal to the House of Lords to challenge the rule that expert witnesses enjoy immunity from suit.
Jones v Kaney [2010] EWHC 61 (QB)
---
19 January 2010
Consultation on defamation costs
The Lord Chancellor's proposal to reduce the maximum success fee which may be charged in defamation proceedings funded under Conditional Fee Agreements from 100% to 10% of base costs has been put out to consultation. The closing date is 16 February.
Click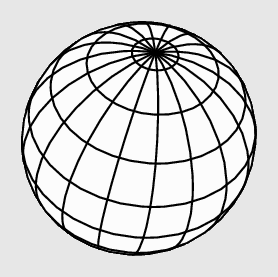 for more information
---
14 January 2010
Jackson Report published
Lord Justice Jackson's report on the costs of litigation has now been published. It contains far reaching proposals for reform in a number of areas such as conditional fees and Part 36.
Click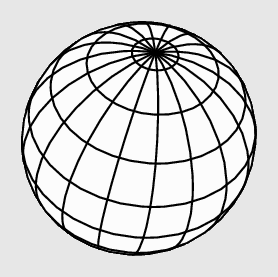 for more information
---
11 January 2010
Mediation expert appointed to United Nations
Professor Christie S. Warren, Professor of the Practice of International and Comparative Law at William & Mary Law School, Williamsburg, has been appointed Senior Mediation Expert in Constitutional Issues for the United Nations.
Click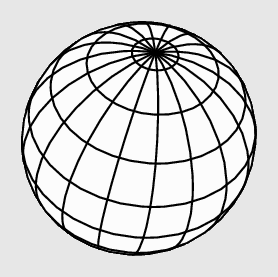 for more information
---
6 January 2010
Practice Directions to be renamed
The Ministry of Justice has announced that all CPR practice directions are to be renamed with effect from 1 April 2010. Instead of the current format "Practice Direction to Rule X", they will be named "Practice Direction X"
---
1 January 2010
Lugano Convention Amendments
The Civil Jurisdiction and Judgments Regulations 2009 give effect to the revised Lugano Convention and take effect today.
Click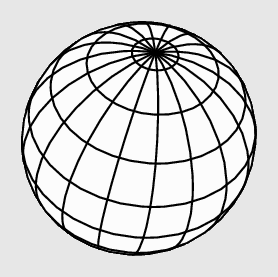 for more information
---
28 December 2009
Mediation a Top 50 Career
US News declares that mediation is a top 50 career for 2010.
Click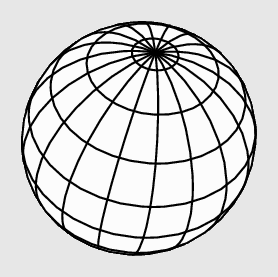 for more information
---
17 December 2009
West Tankers applied in Court of Appeal
A consignee claimed damages in Spanish proceedings and the owner sought a declaration in English proceedings to the effect that there was a binding arbitration agreement. The Court of Appeal held that the ECJ ruling in Allianz v West Tankers Inc [2009] 1 AC 1138; [2009] 3 WLR 696 ECJ meant that the English court could not decline to recognise the judgment of the Spanish court on the arbitration exception ground.
National Navigation Co v Endesa Generacion SA [2009] EWCA Civ 1397
---
17 December 2009
Rome 1 Regulation in force
The Rome 1 Regulation (Regulation (EC) No 593/2008), which determines the law governing contracts in all EU countries bar Denmark, applies to contracts enetered into on and after 17 December 2009.
Click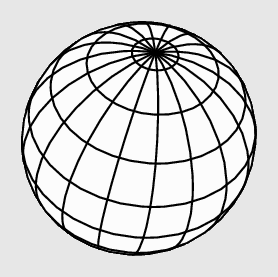 for more information
---
16 December 2009
No witness immunity for exhibits
Assuming the defendant's employees had fabricated data which was then exhibited to witness statements, the rule which gave witnesses immunity from civil action in relation to material in witness statements had no application.
Accident Exchange Ltd v Autofocus Ltd [2009] EWHC 3304 (QB)
---
15 December 2009
Canada Steamship Guidelines applied by Court of Appeal
A plant hire company had the benefit of a broadly worded indemnity from the hirer. Where the plant hire company incurred a liability to its own employee through its own negligence, the indemnity should not be construed as covering these circumstances. No mention of Investors Compensation Scheme.
Jose v MacSalvors Plant Hire Ltd [2009] EWCA Civ 1329
---
9 December 2009
Civil Mediation Council identifies its role
The CMC has published its interim report on the results of its survey on its future role.
Click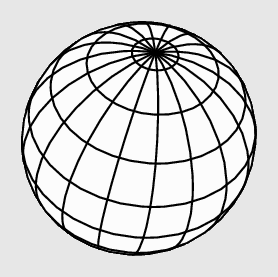 for more information
---
8 December 2009
Los Angeles Mediator Dies of Gunshot
Jeffrey Tidus, an attorney with Baute & Tidus and a practising mediator and arbitrator was killed by a single gunshot outside his Los Angeles home.
Click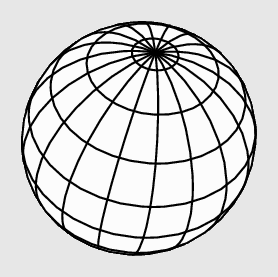 for more information
---
3 December 2009
Prime minister becomes professor of mediation
The National University of Ireland at Maynooth has caused controversy by appointing former Taoiseach Bertie Ahern as visiting professor in mediation and conflict studies in recognition of his mediation skills.
Click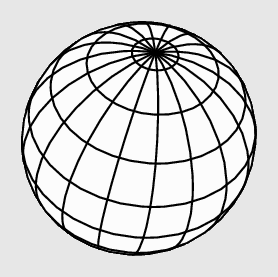 for more information
---
1 December 2009
Court declines to decide Goshawk point
A controversial issue following the ECJ decision in Owusu v Jackson is whether the English court is entitled to stay proceedings against an English defendant where there is an exclusive jursidcition clause conferring jurisdiction on a non-member state. As this question has been referred to the ECJ by the Supreme Court of Ireland in Goshawk Dedicated Receivables Ltd v Life Receivables (Ireland) Ltd Burton J decided that it would be wrong for him to determine it.
Deutsche Bank Ag v Sebastian Holdings Inc [2009] EWHC 3069 (Comm)
---
26 November 2009
Examination of gain based damages by Privy Council
The Privy Council has reviewed the principles of assessment of gain based damages
Pell Frischmann Engineering Ltd v Bow Valley Iran Ltd [2009] UKPC 45
---
24 November 2009
Three Legged Monkey Mediation
A mediation is to take place in El Paso to resolve anti-social behaviour disputes between the owner of the Three Legged Monkey and local residents.
Click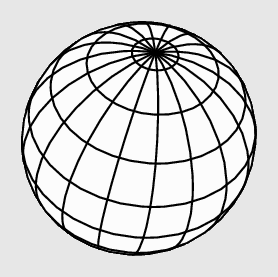 for more information
---
24 November 2009
Law governing question of ostensible authority
The law which governs the question whether a person has ostensible authority to bind another to a contract is the putative governing law of the contract - i.e. the law which would govern the contract if it was valid.
Rimpacific Navigation Inc v Daehan Shipbuilding Co Ltd (Rev 1) [2009] EWHC 2941 (Comm)
---
19 November 2009
Offer and Acceptance Analysis
Despite Lord Denning's comments in Butler Machine Tool Company Ltd v Ex-cell-O Corporation [1979] 1 WLR 401 CA, it was appropriate to apply traditional offer and acceptance analysis in battle of the form cases.
Tekdata Interconnections Ltd v Amphenol Ltd [2009] EWCA Civ 1209
---
18 November 2009
Closed material procedure in civil claim
Silber J decided that it can be lawful and proper for a court to order that a closed material procedure can be adopted in a civil claim for damages.
Al Rawi v The Security Service [2009] EWHC 2959 (QB)
---
17 November 2009
Mediator biting woman in plea agreement
The woman who bit the court appointed mediator was ordered to pay medical bills and to attend anger management counselling.
Click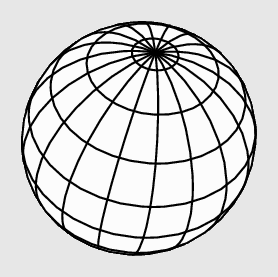 for more information
---
16 November 2009
Whether lawyers' markings conferred privilege
The fact that some copy documents had lawyers' markings on them did not mean that the whole set of marked and unmarked documents were privileged as betraying the lawyers' thought process by selection. If the marked copies were privileged, it was because of the content of the markings.
Imerman v Tchenguiz [2009] EWHC 2902 (QB)
---
12 November 2009
Does money paid by mistake give rise to a constructive trust?
Discussion at para [49] of the controversial question whether (and at what point in time) a payment of money by mistake can give rise to a constructive trust.
Fitzalan-Howard (Norfolk) v Hibbert [2009] EWHC 2855
---
11 November 2009
Power to stay action based on Art 22 Brussels Regulation
Proceedings against an English registered company and Indian defendants raised issues concerning the validity of an agreement allegedly entered into by the company. The Court of Appeal ruled that "regardless of domicile" in Art 22 did not include defendants domiciled outside the EC.
Choudhary v Bhatter [2009] EWCA Civ 510
---
11 November 2009
Mediation Confidentiality tested by Larry King
Veteran US TV host Larry King so angered one of his guests by probing for the reasons why she settled a dispute in mediation that she removed her microphone and refused to participate in the show. See a clip of the encounter.
Click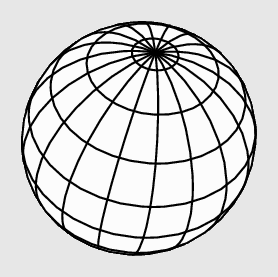 for more information
---
9 November 2009
"Getting to Yes" in Iraq
Mediators recently trained in problem solving negotiation techniques have successfully mediated tribal disputes in Iraq.
Click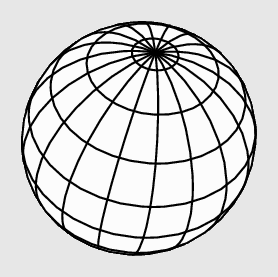 for more information
---
7 November 2009
Ugandan Commercial Court mediation scheme
The Commercial Court in Uganda has implemented a mediation scheme by which every case must be mediated.
Click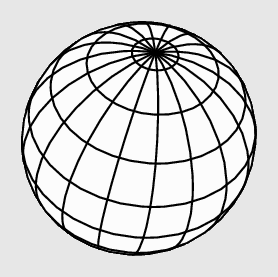 for more information
---
30 October 2009
Mandatory EU law and arbitration
There is a good arguable case for saying that an arbitration tribunal appointed under a contract subject to Canadian law was incompetent to rule that a mandatory EU law had no application to the parties in consequence of their choice of law.
Accentuate Ltd v Asigra Inc [2009] EWHC 2655 (QB)
---
29 October 2009
Payment made in doubt is not payment made by mistake
A payer of money was not entitled to restitution where they were in doubt as to legal liability as distinct from making a mistake as to liability
Marine Trade SA v Pioneer Freight Futures Co Ltd BVI [2009] EWHC 2656 (Comm)
---
28 October 2009
Higher rights of audience for solicitors
The Solicitors Regulation Authority has submitted its proposals for the reform of the solicitors' higher rights regime to the Ministry of Justice.
Click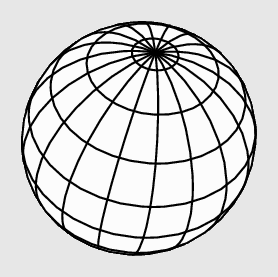 for more information
---
21 October 2009
Reform of super-injunctions law after commons debate
Justice minister Bridget Prentice promised consultation over reform of the law concerning super-injunctions following the commons debate.
Click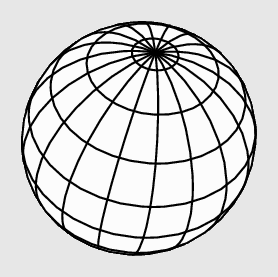 for more information
---
20 October 2009
Probability of success and CFA uplifts
There is a logical inconsistency between an appellant saying on the one hand that an appeal has "a good prospect of success" in applying for permission to appeal and on the other hand that the appeal was risky enough to justify a 100% success uplift in a conditional fee agreement. The Master of the Rolls reduced the uplift from 100% to 60%.
Grant v Bragg [2009] EWCA Civ 1228 (Costs)
---
15 October 2009
Lawyers' tax advice could lose privilege
Charles J suggests that in tax areas in which both accountants and lawyers give advice, the lawyers' advice could lose its privileged status rather than accountants' advice gaining it.
Prudential Plc v Revenue & Customs Commissioners [2009] EWHC 2494 (Admin)
Click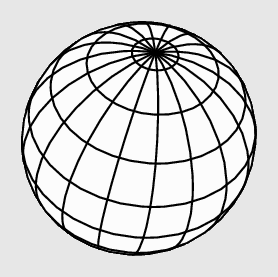 for more information
---
10 October 2009
Mediation on the run
A teenager on the run from her Muslim family after her conversion to Christianity has taken part in a judge ordered mediation.
Click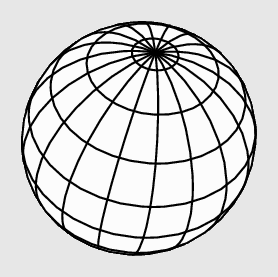 for more information
---
8 October 2009
Bank deprived of costs for failing to give adequate disclosure
A bank which failed to give adequate electronic disclosure of documents did not have adverse inferences drawn against it, but did fail to recover all of its costs.
Earles v Barclays Bank Plc [2009] EWHC 2500 (Mercantile)
---
6 October 2009
Is the Qualifying Law Degree fit for purpose?
Law Society Consultation - Closes 29 October.
Click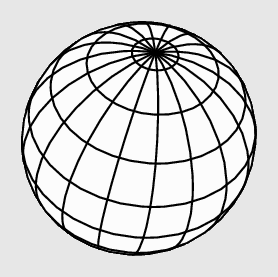 for more information
---
5 October 2009
Supreme Court
The first sitting of the new Supreme Court opens.
Click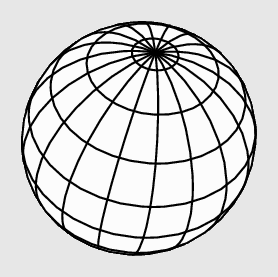 for more information
---
3 October 2009
Action, not mediation
A local resident plagued by yobbish behaviour criticised police for offering to mediate between himself and his tormentors.
Click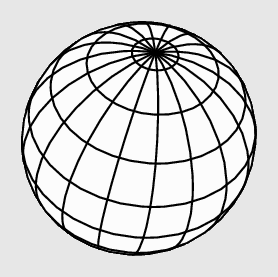 for more information
---
2 October 2009
Injunction served by Twitter
An injunction to restrain an unknown person from using the name of blogger Donal Blaney was served by Twitter.
Click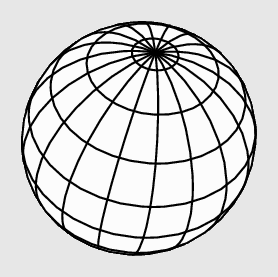 for more information
---
1 October 2009
CPR 50th Update
The 50th Update to the Civil Procedure Rules introduces changes in a large number of areas.
Click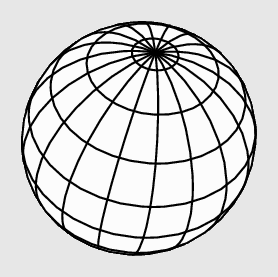 for more information
---
1 October 2009
David Shapiro
It was announced that one of the leading figures in English mediation, David Shapiro, has died.
Click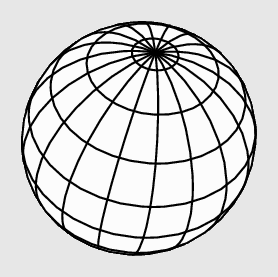 for more information
---
1 October 2009
500 firms fall into the assigned risks pool
Solicitors' PII premiums result in firms closing and falling into the ARP by default.
Click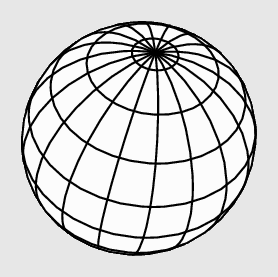 for more information
---
1 October 2009
Arbitration award in favour of Kevin Keegan
Kevin Keegan was awarded GBP2 million against Newcastle United for constructive dismissal.
Keegan v Newcastle United Football Club Ltd
---
1 September 2009
Settlement of small claim pre-action
Having settled a claim at GBP 750 before proceedings started on the basis that the defendant would pay standard basis costs, the question arose in costs only proceedings how the costs should be assessed. The settlement amount was within the small claims limit so that, if proceedings had been issued, fixed costs only would be allowed. Master Campbell ordered an assessment of standard basis costs at an amount equivalent to fixed costs.
Stillwell v Clancy Docwra Plc [2009] EWHC 90148 (Costs)
---
25 August 2009
Cost penalties for failing to mediate
In the South African High Court, the court's displeasure at the parties and their lawyers for failing to attempt mediation led to each party having to bear their own costs and the attorney fees being capped at the inter parte rate.
Brownlee v Brownlee 2008/25274
---
August 2009
OFT raises no concerns about planned new Higher Rights regime
Click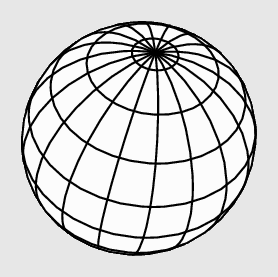 for more information
---
21 July 2009
John W. Cooley
It was announced that John W. Cooley, a leading US mediation and arbitration practitioner (and author of books on advocacy in mediation and in arbitration) has died.
Click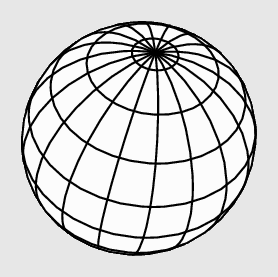 for more information
---
15 July 2009
Woman accused of biting mediator
A woman was bailed on a charge of biting a mediator in a court ordered mediation.
Click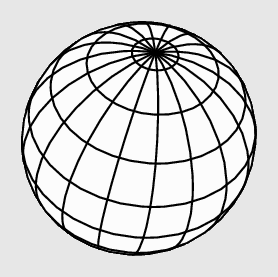 for more information
---
13 July 2009
Anti-suit injunctions and non-exclusive jurisdiction agreements
There is no presumption that to issue parallel proceedings in a different country to that named in a non-exclusive jurisdiction clause is an abuse of process
Deutsche Bank AG v Highland Crusader Offshore Partners LP [2009] EWCA Civ 725 CA
---
19 May 2009
Mediator summoned to give evidence about mediation
The TCC declined to set aside a witness summons issued against a mediator requiring her to give evidence in proceedings in which it was claimed that the mediation settlement agreement was vitiated by economic duress.
Farm Assist Limited v The Secretary of State for the Environment, Food and Rural Affairs (No.2) [2009] EWHC 1102 (TCC)
---
18 March 2009
Privy Council guidance on implied terms
The Privy Council treats the different approaches to the implication of terms as part of the process of determining what the agreement should reasonably be taken to mean against the relevant background.
Attorney General of Belize v Belize Telecom Ltd [2009] UKPC 10; [2009] 1 WLR 1988 PC
---
10 February 2009
No anti-suit injunction to restrain proceedings in EC member state
The court of a member state cannot grant an anti-suit injunction to restrain proceedings in the court on another EC member even if the injuncting court is acting to restrain a breach of an arbitration agreement.
Case C-185/07 West Tankers Inc v Alliance SpA [2009] 3 WLR 696 ECJ
---
23 January 2009
Interest under s 35A is a Remedy
The question whether the claimant has a legal right to interest on damages depends on the law which governs the substance, but since interest under s 35A Supreme Court Act 1981 is a procedural matter, the English court had the discretion to award interest under that provision.
Maher v Groupama Grand EST [2009] EWHC 38 (QB)
---